how to start freelancing from the czech republic
Have questions? We've got answers. Learn more about our package combinations to start freelancing from the Czech Republic.
Trade License Plus Package
one-time payment
18,200
CZK
725
EUR
Arrangement of Virtual Business Address for 1 Year
Full Trade License Registration and Activation
Social Insurance Registration
Tax Office Registration
Public Health Insurance Registration
Arrangement of VZP Card Delivery
Preparation of Tax Payment Instructions
Fast and Clear Answers to All Questions
Receiving and Handling Business Posts
Communication with All Authorities
Translation of Official Letters
Notification of Post Received and Contents
Possible Extension of Virtual Business Address after 1 Year for 7 300 CZK / 290 EUR
Complete Tax Residency Package
one-time payment
42,900
CZK
1,700
EUR
EVERYTHING IN TRADE LICENSE PLUS...
Arrangement for Proof of Accommodation (1 year)
Preparation and Fulfillment of All Paperwork
Handling of All Application Processes
Application for Temporary Residence Permit under POA
Arrangement of Czech Identification Number
Ability to Extend Virtual Business Address after 1 year 7 300 CZK / 290 EUR
Ability to Extend Proof of Accommodation after 1 year 8 300 CZK / 330 EUR
You can expand your package with Add-Ons!
Use our add-ons to create the expand your package according to your needs.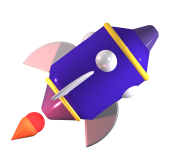 Annual Income Tax Report
one-time payment
5,800
CZK
250
EUR
We can handle your affairs all remotely and on your schedule, with everything included in our Tax Report package.
Complete preparation of annual tax report
Calculation of annual income tax owed
Confirmation of social and health insurance contributions
Filing social and health insurance reports
Accounting and reporting of tax credits and deductibles
English-language summary of rebates / payments
Instructions on receiving rebates / making payments
Consultation with verified tax accountants
Light VAT Registration
one-time payment
5,900
CZK
260
EUR
Even if you don't pay or charge VAT, Czech-based freelancers must register as a Light VAT payer for invoicing EU-registered business clients outside the Czech Republic.
Fully remote Light VAT registration
Arrangement of Light VAT Number
Registration of VAT Number on EU VAT database
Direct communication with the tax office of your behalf
Instructions for Light VAT invoicing
Monthly Light VAT Filing
one-time payment
1,400
CZK
55
EUR
Czech-based freelancers who invoice EU businesses outside of the Czech Republic are obligated to file Light VAT invoices each month. Let us handle your Light VAT reporting for a monthly fee, no matter if it's one month, the entire year, or longer!
Fully remote handling of Light VAT invoices
Monthly filing of invoices to tax authorities on your behalf
Mandatory monthly invoices sent on time everytime
Worry-free management of your Light VAT reporting
Subscribe for a worry-free year
The best value for your money
Tax Subscription
Get all basic services at a better price when combined with the convenience of an annual, all-inclusive subscription!
Easily extend our yearly Tax Subscription after 1 year for 14,400 CZK / 575 EUR
Arrangement of Light VAT Registration

Complete preparation of the annual tax report

Monthly Light-VAT invoice reporting

Confirmation of advances to social insurance

Calculation of health insurance contributions

Completion of social and health insurance reports

Accounting for and reporting any tax credits or deductibles
Calculation of annual income taxes owed

English-language summary of tax rebates/payments

Step-by-step instructions on receiving rebates and making payments

Completely remote preparation and filing (with DataBox, "datova schránka")

Guaranteed after-service support if any complications arise

Worry-free reporting and filing at a fixed price, with no hidden or additional fees
Handled remotely under the power of attorney
Cancel at any time to use part of the subscription fee as credit for trade license cancellation services and handling your taxes at the end of the year
Frequently Asked Questions
Still have questions after the video? Here are some of our clients' most frequently asked questions about freelancing in the Czech Republic.
Is it necessary to be an EU citizen for these services?

Yes, you do need to be an EU passport holder for these specific services. If you're a non-EU passport holder, you'll have to go through the visa processes. Don't worry, however - we can help here, too: just go to our services for Non-EU citizens.

Do I have to pay anything in advance?

No, we never ask for payments in advance. Instead, we invoice you only after you see tangible results in your process. For example: after you receive your trade license, after your virtual address is set up, after Light VAT registration, etc.

What do I get with the Virtual Business Address?

With a Virtual Business Address, Pexpats essentially becomes your virtual post office. We receive posts and on request can even open, scan, translate, and handle all official communications. You get consultation along the way, and resolution of matters when they arise. All with minimal interruption to your already busy schedule.

How do I extend my Virtual Business Address after 1 year?

We always follow up with you well before you need to renew your Virtual Business Address. We'll email to inform you when the period is concluding, and, if agreed, send you an invoice after renewal.

What's the process of opening a banking account?

We will invoice you only after opening the bank account. You will have the contract in-hand, your account number, and access to internet banking before you pay us anything.

What is Light VAT? Do I need to register for it?

Light VAT registration is mandatory if you invoice EU-registered companies that are registered out of the Czech Republic. It does NOT mean that you will have to pay any additional VAT. However, you must report Light VAT monthly.

Do I need to become a tax resident in the Czech Republic?

To avoid double-taxation from some EU countries, it's necessary to become a Tax Resident in the Czech Republic. This requires among other conditions a continuous 180 days proof of stay in the country.

How much of the process can be done remotely?

Nearly everything. We arrange business license and address, residency, and everything you need to get started as a Czech Tax Resident. All under Power of Attorney and without you having to leave home or the office. We'll consult on exactly what you need and resolve matters based on your unique situation.

Do I pay for the initial consultation?

No. Simply choose a package and fill out a simple questionnaire. We'll get back to you ASAP about your free 40-minute consultation session or video presentation.

Are there any additional charges or fees in the packages?

The only additional fees in these packages come with the listed annual subscription for proof of accommodation. This subscription fee remains fixed and will never increase from the day you begin your package.

Is after-service support included in the packages?

Yes. With each package, there is always free after-service support available. Anything you might need related to your services, from complications to additional consultations, comes at no additional cost beyond the price of the package.