Czech Biometric card for UK citizens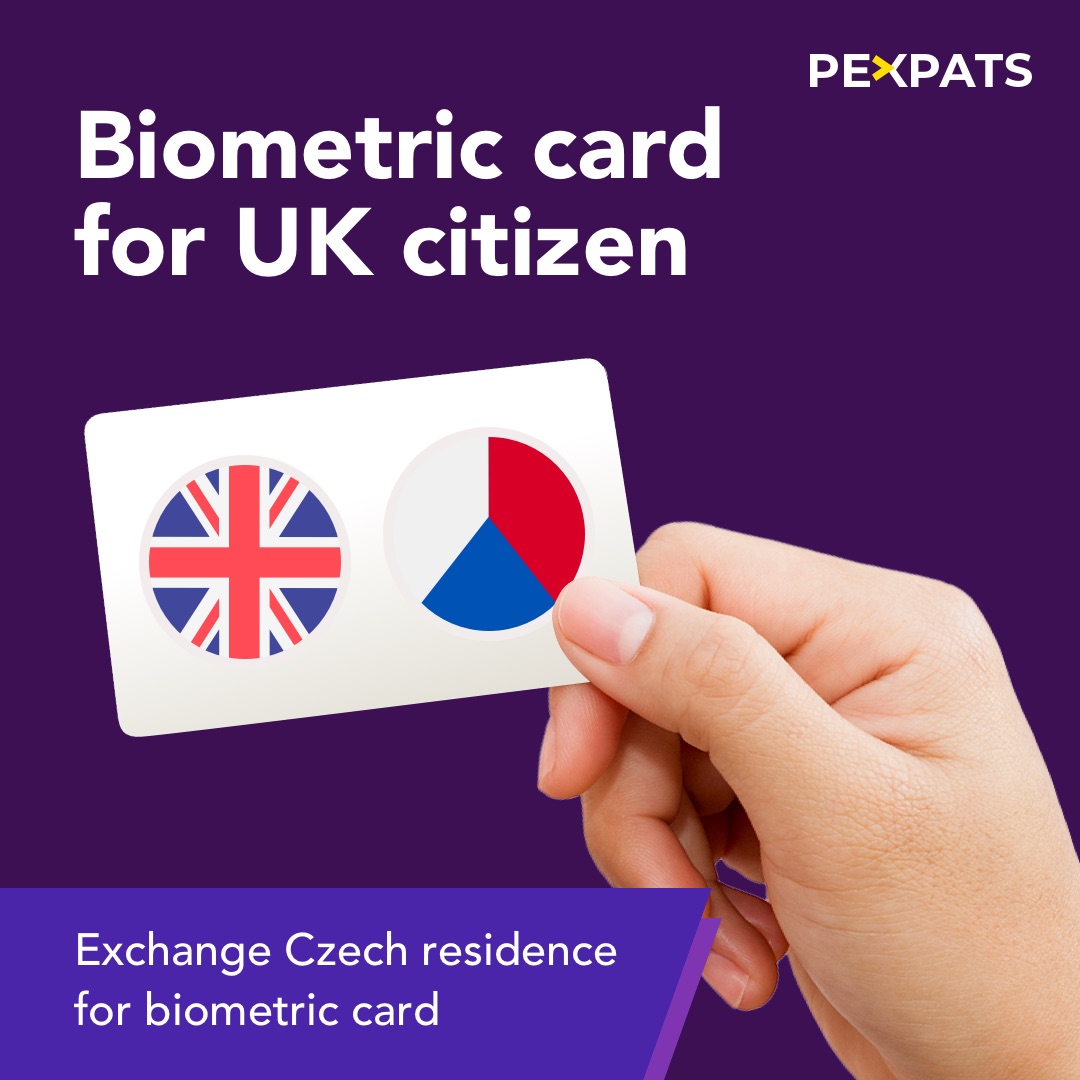 After 31 December 2020 British citizens and their family members who are holder of temporary and permanent residences in the Czech Republic keep remain their existing rights in the Czech Republic. Based on the withdrawal agreement, British citizens who holds temporary or permanent residences are recommended to exchange the temporary and permanent residences to biometric card. The main point of the biometric cars is that you will travel without any problems and will not have to prove your connection with the Czech Republic.
From 2nd of August 2021 the Ministry of Interior will start issuing biometric cards. The changing period will last 12 months.
For making it on time and be first, we can offer you to pre-order
this service
by the filling out the form and we will contact you in Summer with already booked an appointment!